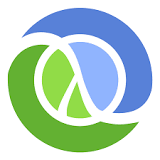 It's that time of year again at work. Code Freeze. The time of year where the code in production needs to be highly stable and predictable as opposed to the rest of the year where it needs to be highly stable and predictable 😜. The code is not truly frozen, it's kind of slushy but the benefit is that I can focus some of my extra energies into learning something new or something old like Lisp.
Yes, Lisp
Those of you who know me know that I had a ball learning from "The Land of Lisp" with it's catchy show tune like videos and from "The Realm of Racket" book with all of its interactive games. My next fun coding book is going to be "Clojure for the Brave and True". The book looks like a lot of fun and as a bonus I will get more exposure to Java and the JVM.
The learning plan is to work through the book during "code freeze" and hopefully do some fun side projects with Clojure. I always find it better to "use it in anger" to really learn a topic instead of just following a prescribed plan. I don't have any idea what the side project will be yet but I think the book will give me some good ideas.
The Github repo has been created and I have my IDE and REPL set up and working. All that's left is the fun part, reading and learning.